From Osteria Del Toro's Website-
"Gather family and friends for La Famiglia Lunch (the family lunch) beginning with a spread of antipasto, salads, breads and cheeses, followed by pizza, paella, pasta and home-style meat dishes. There's plenty of delicious things to choose from, and kids eat for free!
There is even a Bloody Mary bar where to shake-up a delicious cocktail to just the right spiciness.
From 11.30am , every Sunday
Adults $32.90
Children under 14 years $14.90
Kids under 5, free"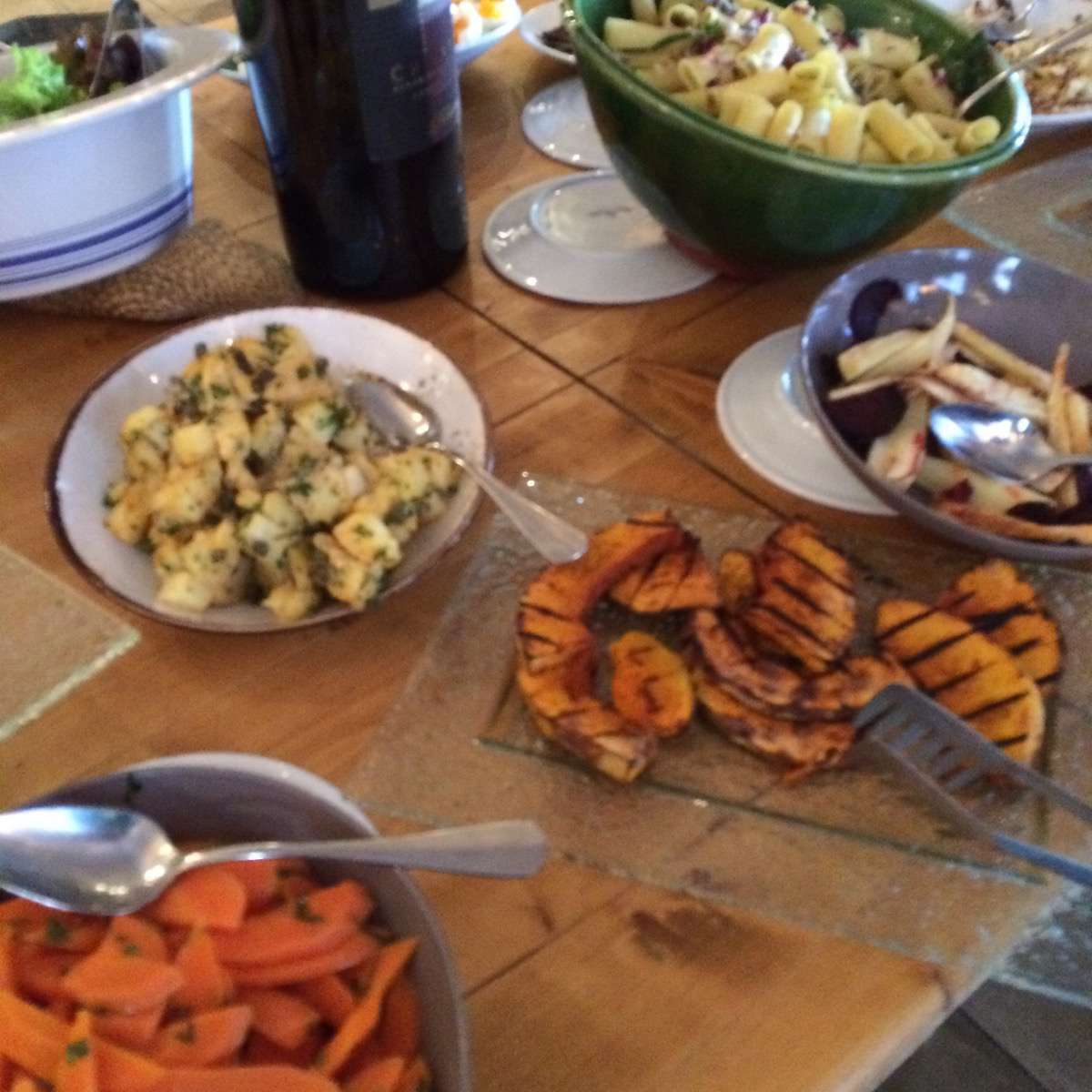 We went with another family for the Sunday Family Feast, the main reason being to use the Entertainment Book Voucher. We all enjoyed ourselves, came away with great big smiles on our faces and very full bellies.
We sat, we chatted, we ate, we chatted, we ate some more… you get the picture. The table of delights was excellent, the breads were amazing and filled with all sorts of meats and cheese and so fresh. I have been to the feast before and for Christmas dinner, this time was the very best.
The buffet table was outstanding, there were salads of all varieties as well as freshly sliced meats. Everything tasted different and the ingredients varied from dish to dish. It was impressive.
The food served to the table was equally as good, we managed to make a good dent too. It is such a good concept. The pizza was fresh with a good base, the pasta was tasty, the risotto was delicious and the chicken was perfect.
Our feast was marvelous. I am not one for using that word, but it was just that. The whole meal was relaxed and one of those eating out experiences that stays in your memory forever. Sigh.